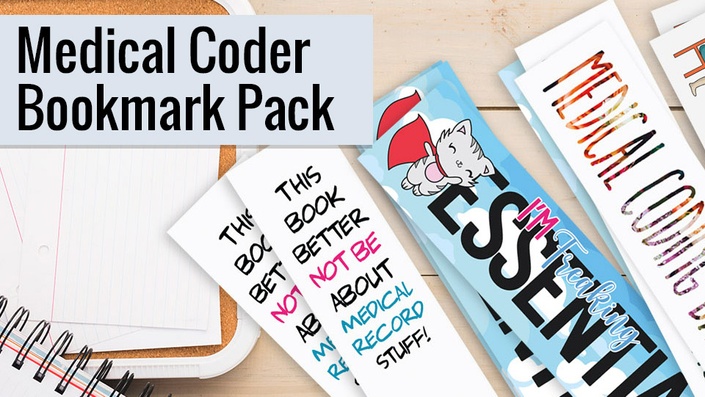 Medical Coder Bookmark Pack
Witty bookmarks that make your life better!
A pack of 3 x Medical Coder bookmarks. Awesomesauce!
Note: To purchase multiple bookmark packs or to track through ebay purchase here.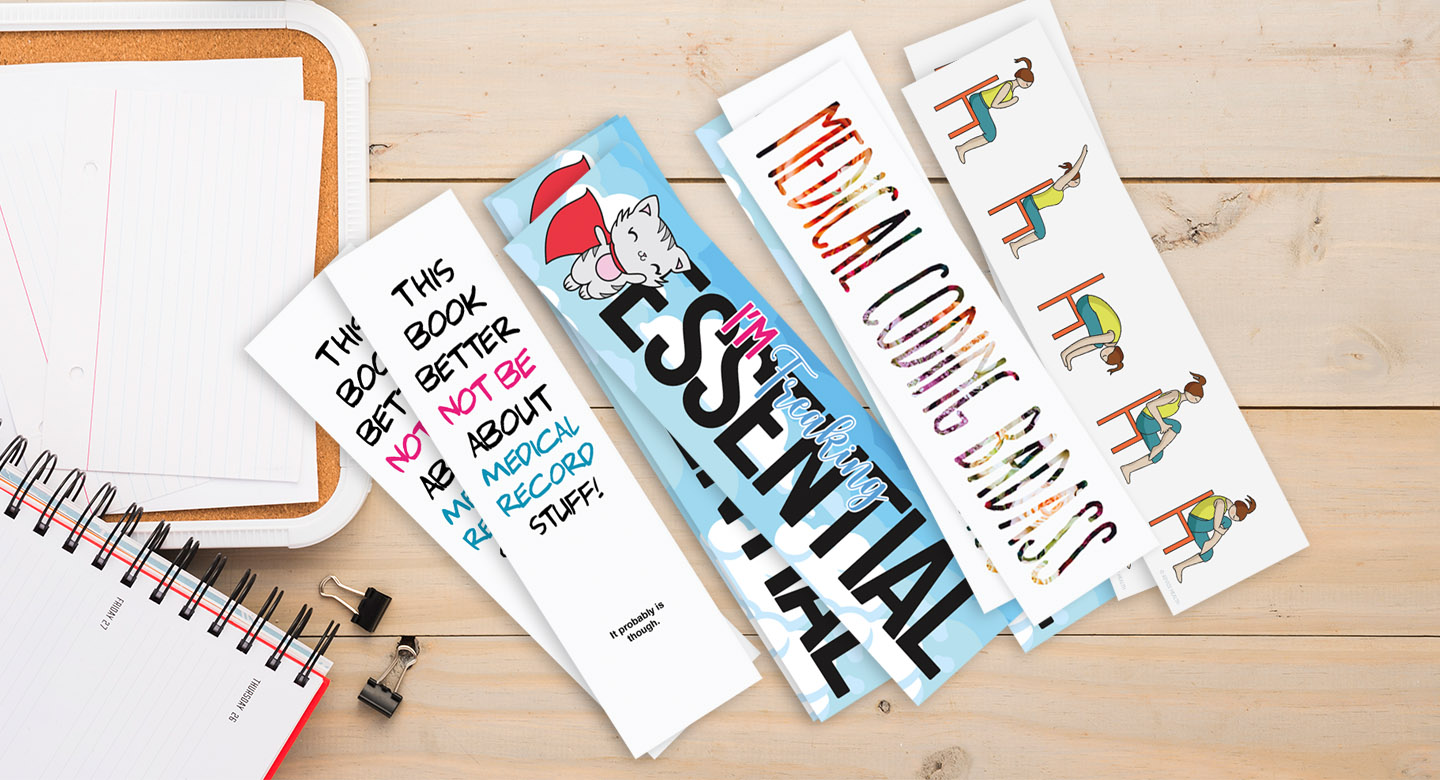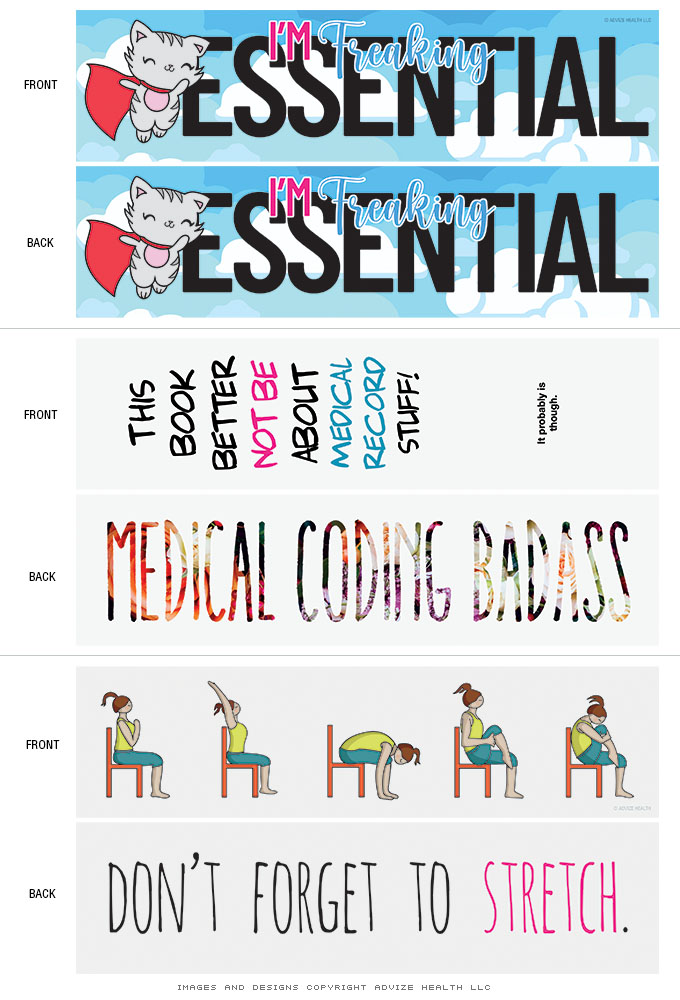 Ever try to read a book and forget where you were? Want to impress your friends and overwhelm your enemies with jealousy? Ever wished you could do both? Like, at the same time? Yes? Wait...ok, let go...of my...shirt!
Ahem! Now where was I? Oh, right...
Well than, we have the product for you! It slices (paper cuts?), it dices (maybe a...mothball?), ITS THE MEDICAL CODER BOOKMARK PACK! Yeah! World famous top secret international organization of mystery Advize Health brings you the only thing standing between your eyes and the wrong page of the book you are reading. Do you find yourself NOT stretching every so often while you are reading a book? We got you! Do you know you are essential but don't have a bookmark to slap people in the head with that says you are? We got you!! Are you a freaking Medical Coder Badass™? Bangarang Rufio!
Frequently Asked Questions
Are these bookmarks awesome?
Yes.
Ok, but how many do I get though?
More than you can handle! 3 entire whole bookmarks in this pack. Wowsers!
Do I get to pick which ones I want?
NO WAY! You get all of them! No choice!
Yeah but what if I don't like them?
Whaaa? Well, FREE 30 DAY RETURNS!
Hmmm...but do you charge for ship-
FREEEEEE SHIPPING! YEAH! IN THE FACE!
Why are you so excited I mean...
BOOOOOOOKKKKMMMMMMAAAAAAAARRRRKKKKKSSSSSSSS